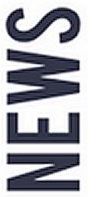 Weekday and Saturday Book Sales - FOL booksales have started in the new Friends area on the lower level of the library. Sales are every Monday from 10:30am – 2:30pm, Tuesdays from 10:30am – 2:30pm, Thursdays from 3pm – 6:30pm, and Second & Fourth Saturday Sales will be from 9:30am – 12:30pm
Books Between Bites - December 6th, 2023 at 12:15 in the Decatur Public Library - Books: The Lager Queen of Minnesota and Saturday Night at the Lakeside Supper Club By J. Ryan Stradal. Reviewer: Fred Spannaus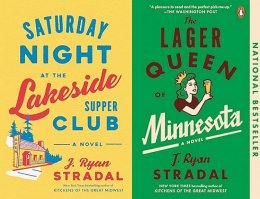 Books Between Bites - December 6, 2023
Please join us December 6, 2023 at 12:15-1:00 PM in the Decatur Public Library's Madden Auditorium for our monthly Books Between Bites review. Books: "The Lager Queen of Minnesota" and "Saturday Night at the Lakeside Supper Club." Author: J. Ryan Stradal
Reviewer: Fred Spannaus Fred Spannaus is an independent consultant based in Decatur working in the areas of homelessness, human rights, and human resources. He advises several Illinois communities on strategies to reduce homelessness. He conducts human rights investigations for the City of Decatur's Human Relations Commission. He currently serves as president of the Decatur Area Chapter of the Society for Human Resource Management. Prior to becoming a consultant in 1997, Fred worked in the nonprofit sector, spending two decades as executive director for Dove, Inc. Fred is a former member of the Decatur School Board and is currently on the DPS Foundation board.
Fred has a bachelor's degree from Valparaiso University and a master's degree from the University of Illinois at Springfield. He has also taken post-graduate studies at DePaul University. He is married to Connie Requarth, and they enjoy a blended family with five grown children and eight grandchildren.
Author, J. Ryan Stradal lives and works in Los Angeles County, California. He grew up in the Midwest, in the southern Minnesota town of Hastings, where he often failed his driver's license exams, and graduated from Northwestern University, where he often slipped on the ice. He does not own a gun or a motorcycle, which makes him unique among the men in his extended family. He likes books, wine, sports, root beer, craft beer, and peas.
His latest novel, Saturday Night at the Lakeside Supper Club, published in April 2023, is an instant national bestseller. It debuted at #11 on the national ABA Indiebound list, #7 on the Los Angeles Times list, and was the #1 selling hardcover fiction book among independent bookstores in the Midwest its first week of release. Roxane Gay has called it "a perfect book," and it received glowing reviews from NPR, People, the Minneapolis Star Tribune, the St. Paul Pioneer Press, Minnesota Public Radio, TASTE Magazine, AARP Magazine, and Kirkus, where it earned a starred review. In September 2023, it was named a finalist for the Heartland Booksellers Award in Fiction, and the German language rights were sold to Diogenes.
His second novel, The Lager Queen of Minnesota, was published in July 2019. Receiving starred reviews from Kirkus, Booklist, and BookPage, it became a national bestseller its first week of release, and was named one of the best books of the year by NPR, USA Today, Booklist, Paste, and the Texas Library Association, among other places. In 2019, he did a sixty-one-stop book tour that took him to bookstores, libraries, and breweries in fifteen states between July and December. In 2020, The Lager Queen of Minnesota was named the winner of the WILLA Literary Award (by Women Writing the West, to honor the best in literature, featuring women's or girls' stories set in the West that are published each year) and was a finalist for the Heartland Booksellers Award. Books Between Bites is a free program at the Decatur Public Library, sponsored by the Friends of the Decatur Library