Second Saturday Book Sales! ...... Come to the second Saturday Book Sale, Saturday, July 8th for great deals on books, DVDs, books on CD and tape, and music CDs! Newer books are just $3, and the rest of the hardbacks are only $1! Paperbacks for 50 cents. DVDs and books on CD are priced at $2.
The next Second Saturday Book Sales are on July 8th, and August 12th from 930 to 1230 on the 2nd floor of the Decatur Public Library. The annual Labor Day Book Sale at the Decatur Civic Center will be on September 3rd and 4th.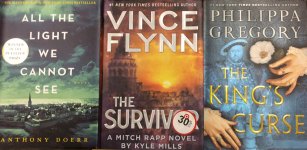 Find these great books, and DVDs and CDs at the next monthly sale!